Trail Rides of a lifetime!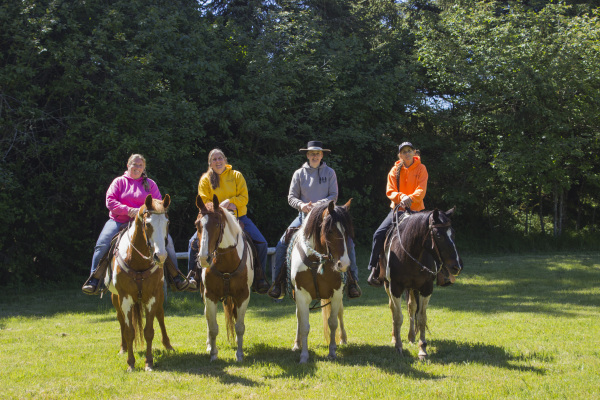 We strive to give you a once in a lifetime experience on our rides. Together with my helpers, we have lots of experience with trail riding. Our horses are also quite experienced! They are very well-behaved and will take good care of you. We take our time on the rides, ensuring that our guests have plenty of time to take pictures, enjoy the scenery, and take in the majesty and enchantment of the redwood forest, and the beautiful California beaches. We enjoy these rides as much as our guests. Come ride with us, and have fun!
"Enjoyed the well kept horses and friendly staff that took us on a wonderful ride to the beach, Nothing like being on the back of a horse."  -Karen H.

"The best of the best. No better way to see this amazing part of the world than on the back of a horse."      --Cindy C.

​"The girls are still talking about it. Thanks again!"          -Melanie